Robert Pattinson had no idea what he was getting into.
Before auditioning to play Edward Cullen, a century-old vampire with an overdeveloped sense of morality, the London-born actor was, by his own admission, woefully unaware of Twilight, author Stephenie Meyer's wildly popular tale of star-crossed romance between a teenage girl and a conflicted bloodsucker. Now, the enormity of the role – and the expectations of diehard Twilight fans – have dawned on him.
Though Twilight is just the first novel in a best-selling series of four, "I went into this having not heard of the books, not thinking this was going to be a big movie at all," he says more than a bit sheepishly. "Now it's a cultural phenomenon. It's bizarre. Needless to say, I've read the books now."
For Pattinson, starring in the big-screen adaptation of a literary fantasy saga-turned full-blown phenomenon is nothing new. At 19, he introduced himself to audiences around the world as a ruggedly handsome Gryffindor in Harry Potter and the Goblet of Fire. Still, there's a big difference between playing Cedric Diggory, whose time at Hogwarts is cut short by an ill-fated run-in with Voldemort, and playing J.K. Rowling's titular hero.
Is Pattinson, now 22, ready to follow in Daniel Radcliffe's footsteps as the face of a franchise, mobbed by rabid fans wherever he goes? (It's no surprise that a planned appearance at the Stonestown Galleria mall was recently shut down by the San Francisco police after hundreds of shrieking teens descended on the otherwise quiet shopping center.)
"You know it's essentially the book," he says with a shrug. "The book has so many obsessively loyal fans. It's strange, because people immediately relate to you as the character rather than as an actor. But people who get really obsessed with books seem more normal to me than people who get obsessed with images they see on TV or at the movies. They want to identify themselves as being entrenched in that culture.
"It was different going into the Harry Potter series because it was already a well-oiled machine, and I had a smaller role in it. This is a whole different story. But yes, it's safe to say that I'm kind of terrified, in a good way."
Pattinson, who cut beer and regular meals out of his diet to play Edward, a traditionally gaunt vampire, admits that the physical demands of his latest role proved the biggest challenge of his young career. That said, he was intrigued by the torment in his character's soul, whether or not he really has one.
"Edward seems like a really nice guy in Twilight, but in his head there's so much anger and resentfulness," he says. "He thinks he's pathetic and selfish, a real bastard.
"He is a vampire, but he pretends he's not because he's taught by Carlisle, my character's surrogate father, that he shouldn't kill humans because it's wrong. It's an interesting idea, and I guess it was kind of done by Buffy, but I don't think it's really been done before to such a degree ."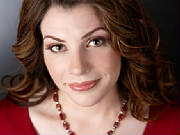 "As an author, you can't try to control this kind of project. When they had questions for me, I answered them, and I was really happy to see what was going on when I visited the set. But I don't know how to make a movie, and it's not my place to tell them how it should be done."
Stephenie Meyer, who wrote the book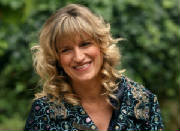 "I was looking at a lot of scripts and this was the one I didn't throw away. Then I read the book and realized how much more powerful it was than the script, so we started over and arrived at a script that matched Stephenie's vision."
Catherine Hardwicke, who directed the movie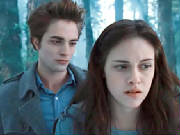 "Suddenly, everywhere I looked there was something about 'Twilight.' I was like, how did I miss this? Everybody I knew had read it."
Kristen Stewart, who plays Bella, a mortal with a soft spot for vampires and werewolves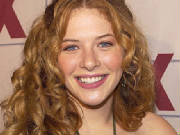 "I needed to embody pure evil and feline instinct. So I watched a lot of lion attacks on YouTube. And a friend of mine from drama school suggested that I behave like a cat in my apartment for an hour a day. It was really embarrassing, but I did it."
Rachelle Lefevre, who plays Victoria, a cat-like vampire who can always find a safe place to hide